Atlanta rapper Ludacris is taking "flying high" to a whole new level. That's because he's opened a brand new restaurant at an Atlanta airport, and you won't believe the name! READ MORE
---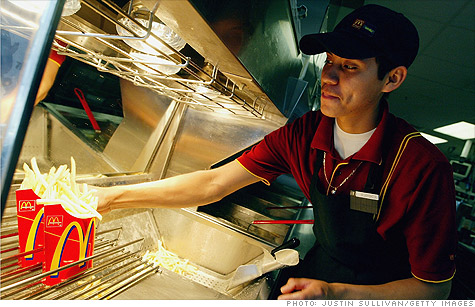 In what will be the LARGEST hiring opportunity all at once, on April 19th, McDonald's is set to hire 50,000 employees in one day!
The nation's largest fast food chain announced that it's planning a one day hiring spree on April 19th in its U.S. restaurants. The jobs will be crew, managerial, full and part-time positions.
McDonald's which has 14,00 restaurants in the United States citied that it will be a nationwide hiring:
"We're excited to offer 50,000 new jobs, all across America, all in one day," said Jan Fields, president of McDonald's U.S.A.
Applicant's across the country will be tapping their feet and saying "Ba Ba Ba Ba Ba" and LOVING IT! at the GOLDEN opportunity to work for one of the world's most famous arches!
I don't know why, but I kept thinking of the Dave Chappelle skit as I wrote this story, LOL!
Source: CNN
FOLLOW US ON TWITTER @DABXBLOGGER & @jayboogiebx
---