Download Nas: Life Is Good [Album Leak]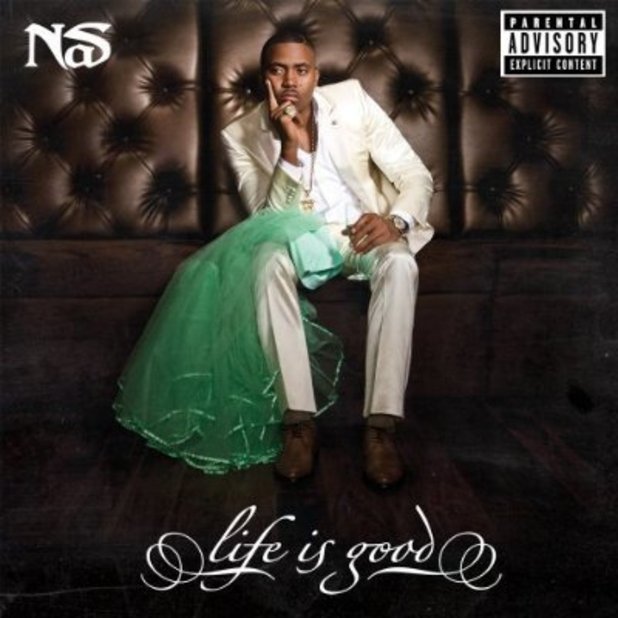 The HIGHLY anticipated Nas album Life Is Good hit the internet a week before its release. Get your copy here!
It's been a minute since I remember two GREAT Hip-Hop albums being released within the same calendar month. First there's Frank Ocean's Channel Orange and now Nas hits us with another CLASSIC! I heard the album and I have to say I liked EVERY SINGLE SONG!
Now when's the last time you listened to an album and DIDN'T skip a track? I'll have a FULL album review by the official release date. Track listing and download below.
1. No Introduction (Produced by J.U.S.T.I.C.E. League)
2. Loco-Motive feat. Large Professor (Produced by No I.D.)
3. A Queens Story (Produced by Salaam Remi)
4. Accident Murderers feat. Rick Ross (Produced by No I.D.)
5. Daughters (Produced by No I.D.)
6. Reach Out feat. Mary J. Blige (Produced by Salaam Remi, Rodney Jerkins, DJ Hot Day & Nas)
7. World's An Addiction feat. Anthony Hamilton (Produced by Salaam Remi)
8. Summer On Smash feat. Miguel & Swizz Beatz (Produced by Swizz Beatz)
9. You Wouldn't Understand feat. Victoria Monet (Produced by Buckwild)
10. Back When (Produced by No I.D.)
11. The Don (Produced by Salaam Remi, Heavy D & Da Internz)
12. Stay (Produced by No I.D.)
13. Cherry Wine feat. Amy Winehouse (Produced by Salaam Remi)
14. Bye Baby (Produced by Salaam Remi & 40)
Bonus Tracks for Deluxe Edition:
15. Nasty (Produced by Salaam Remi)
16. The Black Bond (Produced by Salaam Remi)
17. Roses (Produced by Al Shux)
18. Where's The Love feat. Cocaine 80s (Produced by No I.D.)
19. Trust (Produced by Boi 1da) (iTunes Bonus Track)
20. The Don (Don Dada Remix) (Produced by Salaam Remi & Heavy D) (Japan Bonus Track)
FOLLOW US ON TWITTER @DABXBLOGGER & @JayBoogieBx