Why Jennifer Williams Needs Security
If you watch VH1's Basketball Wives, you're probably aware that Jennifer Williams has become quite the  punching bag, which leads me to believe, SHE NEEDS SECURITY!!!
Jennifer Williams ex-wife of former NBA Baller Eric Williams is known to be a little "uppity". However things took a turn for the worse when her relationship with former BFF Evelyn Lozada went south.
This season alone she's been threatened, harassed, and slapped twice! Once with a purse, and the other at the hands of Evelyn's assistant right across the face.
The first incident occurred during the season finale last year when her ex husband threw a drink in her face. The forcefulness of the pour led me to believe that it's not the first time she's been a victim of abuse.
The second incident came this season during a celebration for Shaunie O'Neal's birthday party where Evelyn (through a group of people) managed to slap Jennifer with her purse.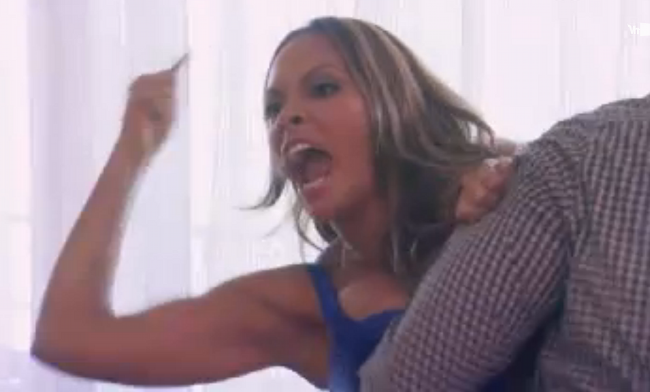 As if that wasn't enough, shit hit the fan when Jennifer pissed off Evelyn's assistant and dared her to slap her, which she kindly obliged. Look I'm not an advocate for violence against women in any form, but you would think after being repeatedly abused you'd hire security.
Since she's already stated she's not a fighter and she'll do "what the white people do" (referencing a lawsuit) I would like to make 2 suggestions:
1) Take a self defense class
2) Hire a security detail
FOLLOW US ON TWITTER @DABXBLOGGER & @JayBoogieBx