Meagan Good: "I'm In Love With A Preacher Man"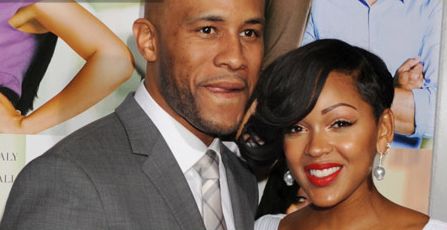 Where's all the good men? Church apparently and black actress Meagan Good just nabbed her a REAL God's Son!
Sony Executive and part-time preacher DeVon Franklin is one lucky dude! That's because he bagged one of Hollywood's BADDEST DIME PIECES! The 30-year-old actress is reportedly engaged to Franklin according to TMZ.
The couple have known each other for years and began dating once production wrapped on her film "Jumping The Broom". Franklin proposed last month and some of his "Godly" habits include: no park, alcohol, and practices Sabbath on Saturday's.
Sorry Fellas, I Guess She's Off The Market!
FOLLOW US ON TWITTER @DABXBLOGGER & @JayBoogieBx
One Response