The first notable death of 2012 has claimed the life of one of America's most soulful singers, Etta James.
Born Jamesetta Hawkins, her music genre included rhythm and blues, rock and roll, soul, gospel and jazz. She got her break during the 1950's and had hits such as Dance With Me, Henry, Tell MaMa, and I'd Rather Go Blind. But no song was more prolific than her iconic hit At Last.
To her credit she has six Grammy's, 17 Blues Music Awards, and been inducted into both the Rock and Roll Hall of Fame and Blues Hall of Fame. In addition Rolling Stone ranked James number 22 on their 100 Greatest Singers of All Time and 62 on the list of Greatest Artists.
Her life wasn't without trials and tribulations. In the 2008 movie "Cadillac Records", Beyonce Knowles portrayed Etta James. Although James liked the portrayal of her in the 2008 film, Beyonce touched a nerve when she recorded her own version in 2009.
After performing At Last at the inaugural ball for President Obama, James went ape shit when she said,  "I can't stand Beyoncé," she went on to threaten Beyonce when she said she'd "whoop" her for performing At Last. Etta later retracted her statement and said she'd been joking and that she wished she had been invited to sing to the President.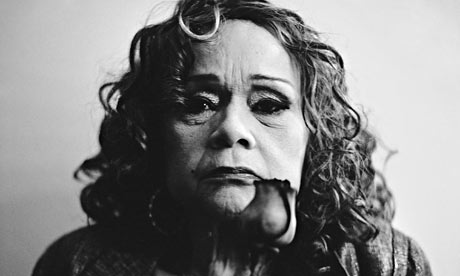 Etta James was hospitalized in January of 2010. She was diagnosed in 2008 with Alzheimer's disease and later diagnoosed with Leukemia in 2011. In December of 2011, her illness took a turn for the worse. Friend and long time manager Lupe De Leon announced her death on January 12, 2012
R.I.P Etta James, You Will Be Missed!
FOLLOW US ON TWITTER @DABXBLOGGER & @JayBoogieBx