There's an ongoing debate on the relevance female emcees have in Hip-Hop. But this article will ask the question: What happened to the female rappers who left their mark?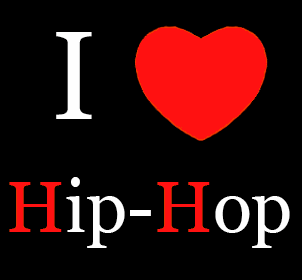 I remember falling in love with Hip-Hop as a kid. It was the 80's and rappers like LL Cool J, Rakim, RUN DMC, and KRS-One were being played HEAVY in my neighborhood. Hip-Hop had pre-existed a decade before females began gaining relevance.
THE 80's
It wasn't until the late 80's that females became a mainstay in our culture. Among all the males that dominated the airwaves, I remember one female rap group that rose to the top.
The group Salt N Pepa consisted of Cheryl Wray (Salt), Sandra Denton (Pepa) and Deidra Roper (Spinderella). Collectively the group sold over 15 million albums and records world-wide. Their debut album released in 1986 Hot, Cool, & Vicious went on to go platinum.
It was catapulted by the sexy single Push It and was ranked #9 by VH1's 100 Greatest songs of Hip-Hop. Their biggest album to date was the 1994's Very Necessary that went 5X platinum. The album's success came behind Whatta Man that went #3 on Billboards Hot 100. The song was even nominated for a Grammy and a American Music Award.
By the late 90's the group's fifth and final album managed Gold, but by that time Cheryl Wray (Salt) found God and left the group. Sandra resurfaced in her own VH1 reality show Let's Talk About Pep but there was no reunion.
Mc Lyte made her debut in 1988 with the album Lyte as a Rock. Til this day it's regarded as one of Hip-Hop's classics and was listed as The Source's 100 Best Rap Albums.
After gaining much success of her debut album with hits like Lyte as a Rock and Paper Thin, she made a commanding appearance on the 1989 single Self Destruction.
The track was a response to the Stop The Violence movement which was formed by KRS-One. Lyte went on to make television appearances in Moesha, My Wife and Kids, In Living Color, and New York Undercover. She was honored in 2006 during VH1's annual Hip Hop Honors.
Queen Latifah born Dana Owens was born in East Orange, New Jersey. She came to the rap game in a commanding fashion. With the name 'Queen' she dictated her validity in Hip-Hop and demanded respect as a female emcee.
Her debut album All Hail the Queen was voted by the Source as 100 Best Rap Albums. But it was Ladies First that made Hip-Hop take notice as Queen Latifah rapped with Monie Love. The song made the men take a seat as the females were at the forefront.
Latifah went on to have a prosperous film and acting career starring in the television series Living Single and starring in movies such as Set It Off, Bringing Down The House and Ice Age. We don't need a milk carton for Dana Owens because she's proven she's a Jack of All Trades.
She currently produces the new VH1 show Single Ladies
THE 90's
Da Brat born Shawntae Harris made her debut in 1994 with the album Funkdafied. Jermaine Dupri's protege was sign to the label SoSo Def and drew early comparisons to a female version of Snoop Dogg. This female emcee went on to solidify her place in Hip-Hop by making a milestone.
Her first album Funkdafied sold one million copies making her the first female rapper to having a platinum selling album. Her second album Anuthatantrum reached Gold then she returned to Platinum status in 2000 with Unrestricted.
However recent troubles halted her career when she was sentenced to three years in prison for aggravated assault. In May 2010 she was released after serving 21 months.
Since then Da Brat has been hard in the studio releasing a one of the HOTTEST freestyles I've heard her spit in years! I hope to see Da Brat return to the game and provide some variety in a lane that is currently lacking female emcees.
No female sold sex like Brooklyn artist Lil Kim. The female rapper born Kimberly Jones was a protege of the late great NOTORIOUS B.I.G and made her debut on the 1995 J.U.N.I.O.R Mafia album Conspiracy.
She was the first lady and stood out on the single Get Money, but it wasn't until her 1996 album Hardcore when she took the rap game by the panty line. Her debut album went on to go 2x platinum following up with two more platinum albums The Notorious K.I.M & La Bella Mafia.
Honoring 'The Code of the Streets' she refused to testify in a shooting at NYC radio station HOT 97. She was charged three counts of conspiracy and one count of perjury for lying to a Federal grand jury. In July 2005, Lil Kim was sentenced to a year and one day in prison.
She was released on July 3rd, 2006. However she never gained the momentum she had in the late 90's as she participated in an ongoing feud with Hip-Hop's current leading lady…..Nicki Minaj.
Before the Nicki and Lil Kim beef, there was a rivalry of sorts between fellow Brooklyn rapper Foxy Brown. Born Inga Marchand, she was a part of the (Nas & AZ) Hip-Hop group The Firm. Foxy reached success with her debut album Ill Na Na when it went platinum in 1996.
She followed up with a consecutive platinum album in 1999 with Chyna Doll but then began to fall flat by 2000. Although her album Broken Silence went Gold, the only thing her rapper career went after that was downhill. Foxy is known to have a temper.
Through the years it's gotten her into trouble many times. It seems these days Foxy makes the headlines not for the music she makes, but the drama that she causes. Her infractions include assault, violation of parole, and erratic behavior.
She'd like to tell you that she still has a shot in the rap game, but critics will say otherwise. Although she had a promising career in the late 90's don't look for Foxy Brown to emerge anytime soon.
Missy Elliot born Mellisa Arnette Elliot is a five time Grammy winner with over seven million records sold in the United States. Missy has found success as both a producer and rapper. But she stands alone in the female category among albums sold.
Missy Elliot is the ONLY female rapper to have 5 consecutive platinum albums!
She's the only female rapper to have a run like this from 1997-2003. Although her 2005 album The Cookbook went Gold, many attributed it to the Digital Download age. Missy's funky beats and weird flow is missed among the Hip-Hop community.
In June 2011, she told People Magazine that her absence from the rap game was due to Graves Disease. Missy has also done a measurable amount of charity work appearing on ABC's Extreme Makeover and awarding scholarships to four underprivileged teens via a weight loss program.
No female emcee impacted Hip-Hop in a short amount of time than Lauryn Hill. She was a part of the group The Fugees before branching off on her own. The group consisted Wyclef Jean and Pras when they reached success in 1996 with their second album The Score.
The album astoundingly went Diamond (slang for 10 million albums sold or better) going 6x platinum in the US, 4x Platinum in the UK and 5x platinum in Canada. The album is regarded as one of Hip-Hop's Greatest Albums of All Time.
For Lauryn it was much success, but the best was yet to come!
In 1998 Lauryn Hill release The Miseducation of Lauryn Hill. Until this day, it stands alone as THE MOST SUCCESSFUL ALBUM BY A FEMALE EMCEE! Get this: the album sold an ASTONISHING 24 million albums worldwide! Her US sales alone were counted at 8 million, the most ever sold individually by a female emcee. In 1999 Lauryn was nominated for a Grammy 10 times.
She was the first woman ever to be nominated for a Grammy 10 times in one year. She went on to win five Grammy's that year including the prized Album of the Year category beating out Madonna's Ray of Light and Shania Twain's Come on Over.
I truly believed that had Lauryn remained within the Hip-Hop realm, she would've went down as the GREATEST FEMALE RAPPER OF ALL TIME! However her life troubles, controversy, and absence from the rap game leaves a big WHAT IF???
The ladies listed all have made a mark in Hip-Hop some way or another. Yes there were a few more like Eve, Rah Digga, Amil (Wow did I really just mention her?), but no other females drew attention to female rappers like they did.
Many of them were ahead of their time, and a few left a milestone that will never be broken. It's a shame that every decade we only get 2 or 3 relevant female rappers worth talking about, but this was a tribute of sorts about our Lost Ladies of Hip-Hop!
FOLLOW US ON TWITTER @DABXBLOGGER & @JayBoogieBx