SORRY CHARLIE: Warner Bros Tells Charlie Sheen YOU'RE FIRED!!!
BREAKING NEWS out of Hollywood! Warner Bros has just fired Charlie Sheen from the television show Two and a Half Men!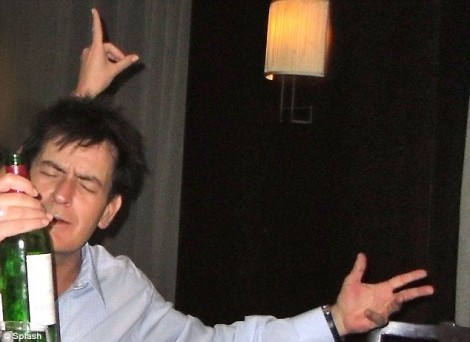 Warner Bros has just released the following statement: "After careful consideration, Warner Bros. Television has terminated Charlie Sheen's services on 'Two and a Half Men,' effective immediately."
The company just about had it with Charlie's antics and FINALLY laid down the AXE! There is no official statement on whether the show will continue with or without Charlie.
TMZ has just obtained a statement from Charlie which read:
"This is very good news. They continue to be in breach, like so many whales. It is a big day of gladness at the Sober Valley Lodge because now I can take all of the bazillions, never have to look at whatshiscock again and I never have to put on those silly shirts for as long as this warlock exists in the terrestrial dimension."
According to Harvey Levin of TMZ, Warner Bros must pay Charlie for 8 episodes or he's threatening to sue. However, Warner Bros. is citing Charlie for "breach of contract."
SORRY CHARLIE!!!
Warner Bros: Here's Why Your Fired {Obtained By TMZ}
Source: TMZ
FOLLOW US ON TWITTER @DABXBLOGGER & @jayboogiebx
One Response