BAD DAY ON THE JOB!?!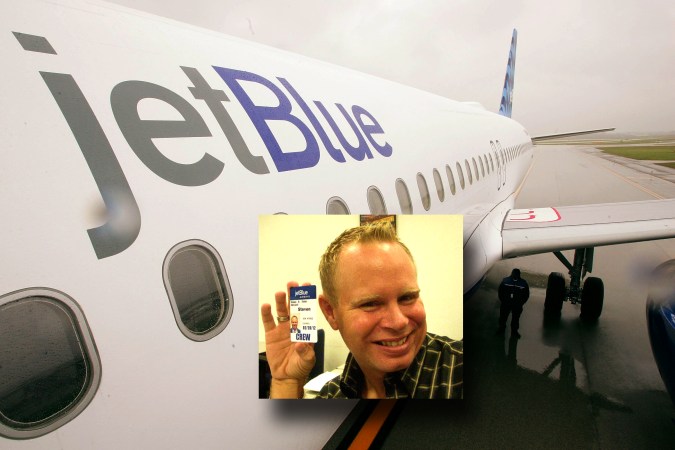 A Jet Blue flight attendant had a melt down yesterday going on a tirade with an unruly passenger. Steven Slater a 28 year on the job veteran went on a rant yesterday after a passenger refused to take a seat (before the plane landed) attempting to get their luggage. The plane had just landed from Pittsburgh when (after multiple requests to have a seat) the passenger's luggage hit Slater on the head. According to witnesses, after demanding an apology the passenger told Slater to "fuck off!" Immediately after, Slater grabbed the intercom and reportedly told the passengers "go fuck themselves" he followed with "To the passenger who called me a motherfucker, fuck you. I've been in the business 28 years. I've had it. That's it" according to a Daily News report.
In a grand exit, he immediately opened the hatch (with a beer in hand) opened the emergency chute, and slid down to the tarmac. He ran to his car (which was located in the employees parking lot) and made his way home in nearby Belle Harbor Queens. Hours later, NYPD and Federal Authorities made their way to the man's home arresting him. Slater has gained (slight) popularity from the situation as people flocked his myspace and facebook pages in support. It was reported that Slater has had drinking issues in the past and currently lives with his mother who is terminally ill with cancer. This apparently was the straw that broke the camel's back!
Slater's Facebook Page
Steven Slater Myspace
Like this story? Follow my updates on Twitter @jayboogiebx