Rapper Kanye West sat down this weekend (while in Korea) revealing some of his most intimate thoughts and giving fans insight on his upcoming projects. In his first ever USTREAM broadcast, the rapper seem confused and overwhelmed at times commenting "Yo this is going crazy fast" but once the Chicago native was up to speed, he did what he does best, TALK! In what was one of the most revealing interviews, he answered various questions from fans with the first being the announcement of a November release for his upcoming album. One of the most interesting questions Kanye responded to was "What made you follow one person on twitter?" with him stating "My moves are a little bit random sometimes, I'm not really that calculated, it's like hey, that's what I felt like doing." When explaining his inspiration behind Power he mentioned that he was cautious at first because it drew comparison to past singles Jesus Walks and Amazing. Realizing he had to embrace former projects, the visionary behind the video was a manifestation of his dreams, renaissance paintings, and the Sistine Chapel.
Kanye's next single will be released in the next 20 days and will be either Lost in the World or All of the Lights. About 14 minutes into the stream he plays a snippet of the song (which in my best guess) includes Charlie Wilson of the Gap Band. In what was the most controversial questions of the stream, Kanye responded to a random fan question asking "Why are you racist?" In lieu of the comments he made back in 2005 at a Hurricane Katrina Relief Concert, Kanye responded on why he is perceived in this manner. Defending himself, Kanye stated "I know what it is that I did that made people put it in a box like that. But it never came from a place of racism." Kanye went on to say that in no way is he a racist and jokingly explained how he didn't know any rappers before him who liked white people no more than himself. Kanye's explanation on his erratic behavior and cockiness derives from an attribution to his work and not himself, even saying "I think people should be proud of their work, or they shouldn't put it out." Acknowledging that there isn't anything he can do to erase some people's opinion, he has said that he wants to focus on being a better person, taking time in an airport to take pictures or stop to have real conversations with people.
Liked the story and the blog? Follow me on Twitter @jayboogiebx for updates!
Kanye West's First Ustream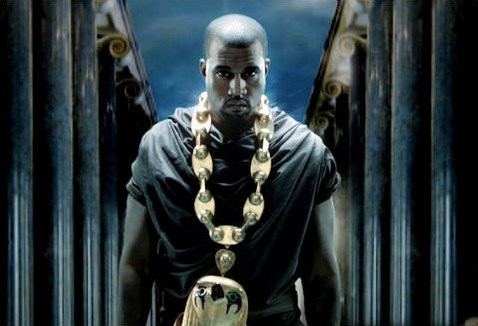 ---